About IEIC Founding Members
The IEIC Founding Members are an elite group of industry luminaries from various industries worldwide who have come together with a common mission – to diversify the Internet and transform various regions around the world with additional jobs, economic, social and financial benefits. The IEIC Founding Members represent the following industries—Banking, Healthcare, Hospitality, Financial, Academic, Automobile, Gaming, Data Center, Subsea Fiber, Terrestrial Network Carrier and Network Equipment Manufacturer.
Dr. Vint Cerf
Father of the Internet
Chairman, IEIC
Internet Hall of Fame Pioneer
Dr. Vint Cerf is an American Internet pioneer, who is recognized as one of "the fathers of the Internet", sharing this title with TCP/IP co-inventor Bob Kahn. His contributions have been acknowledged and lauded, repeatedly, with honorary degrees and awards.
Clint Heiden
Founder, IEIC
Clint Heiden joined QTS in 2018 to lead the company's Hybrid Colocation Sales and Marketing organization. Clint has more than 26 years of sales leadership experience in the data center, telecommunications and internet technology industries.
Vinay Nagpal
Executive Director/Secretary, IEIC
Vinay is currently President of InterGlobix, a global solutions company focused on the convergence of data centers, terrestrial and subsea fiber. He is a data center and connectivity leader and visionary with over 24 years of experience developing products and technology solutions, business growth strategies in data centers.
Rafael Arranz
COO, Telxius
Mr. Rafael Arranz has been Chief Operating Officer of Cable at Telxius Telecom S.A. since February 15, 2016.  Mr. Arranz has more than 24 years of experience. He holds a telecommunications engineering degree from Madrid's Polytechnic University and an international master degree from Instituto Carlos V.
Steve Alexander
CTO, Ciena
During the last 30 years, Steve Alexander has had the privilege to work alongside some amazing technologists and futurists working to advance optical networking technologies, systems and architectures, with a focus on scalability and robustness for mission-critical networks. Steven has served Ciena as Senior VP and CTO for over 15 years.
Dr. Mark Boxer
COO, University of Hartford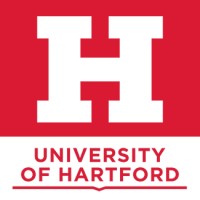 Dr. Mark Boxer has served as Cigna's Chief Information Officer (CIO) since April 2011. He is responsible for driving Cigna's worldwide technology strategy and overseeing Cigna's enterprise digital capabilities, and also oversees Cigna's venture innovation fund.
Frank Nazzaro
CTO, FreddieMac
Frank Nazzaro is currently in his 2nd year as CTO at FreddieMac. Previously, he held similar positions at Travelport as well as CIT Group.
Howard Boville
Head od Hybrid Cloud Platform, IBM
Howard Boville, CTO within Bank of America, is responsible for designing, building and running the firms Cloud Services. Howard also spent over 13 years prior to this at BT Global Services.
Jon Greaves
EVP, Quality Special Operations, QTS
Jon is a recognized leader in the information technology services industry with a particular focus on managed services, security and privacy. At QTS Jon oversees the development of the technology platform used to deliver QTS' integrated services as well as solutions engineering and information security programs.
Michael Leidinger
CTO, Hilton
Michael Leidinger has extensive experience managing large IT infrastructure and technical operations teams. He has obtained a strong record of accomplishment building and managing global technical teams and directing the development of both tactical and strategic solutions to improve service reliability and performance.
Andrew Dugan
CTO, Lumen Technologies
Andrew Dugan is Chief Technology Officer for CenturyLink. In this role, he is responsible for the development, integration and deployment of CenturyLink's global network supporting Consumer, Wholesale, Government and Enterprise markets. Andrew is a veteran technology executive with more than 30 years of experience in building telecommunications networks, switching platforms and services platforms.
Dr. Barbara D. Boyan
Dean, VCU College of Engineering
Barbara D. Boyan, Ph.D., dean of VCU's College of Engineering, is an acclaimed researcher and entrepreneur. Her laboratory focuses on research related to all aspects of bone and cartilage biology, and she is recognized internationally by peers as an expert in musculoskeletal tissue engineering, regenerative medicine and cell and tissue interactions with biomaterials.
Dr. Ken Washington
CTO, Ford
Dr. Ken Washington is chief technology officer, Ford Motor Company. In this role, Washington leads Ford's worldwide research organization, overseeing the development and implementation of the company's technology strategy and plans and playing a key role in the company's expansion into emerging mobility opportunities. Dr. Washington also holds the title of the elected head of the automotive industry.
 Anthony J. Romanello
Executive Director, Henrico County Economic Development Authority
In August 2016, Anthony became Deputy County Manager in Henrico County and in March of 2019, Anthony was appointed Executive Director of the Henrico Economic Development Authority.He is the author of Random Thoughts: Reflections on Public Service, Fatherhood, and Middle Age.
Ivo Ivanov
CEO, DE-CIX

Ivo A. Ivanov is Chief Operating Officer of the DE-CIX Group AG and also - as Chief
Executive Officer of DE-CIX International - responsible for the global business
activities of the Internet Exchange Operator. Ivo has more than 15 years' of
experience in the regulatory, legal and commercial Internet environment.
Ivo joined DE-CIX in January 2007. In recent years, Ivo has been deeply involved in
the establishment DE-CIX sites in Istanbul, Palermo, Madrid, Marseille, New York,
Dallas, Dubai as well as Mumbai, and several DE-CIX consultancy projects in Africa, Asia and Europe.
Jason Black, PHD
Director of Network Development, Subspace

Dr. Jason Black is the Director of Cloud & Edge Datacenter Engineering at NVIDIA. He leads the teams that are driving the delivery of NVIDIA's end to end datacenter-related software and infrastructure that power today's most comprehensive Cloud and Edge Datacenter deployments. Formerly Dr. Black was at Uber Technologies where he was the Head of Global Network Infrastructure covering Data Center, Backbone, POP, and Cloud for the Production and Advanced Technology Group networks. Prior to his time at Uber Technologies, he was the Sr. Director of Network Engineering and Operations at Yahoo! He is a technology and business visionary with hands-on experience in growing multi-billion-dollar web scale companies as well as his previous start-ups..
Vinay Kanitkar
CTO, Akamai Technologies

Vinay Kanitkar has served as the CTO for Akamai Technologies for over 7 years and manages Carrier Engagement Strategy, Managed and Licensed CDN Technology, Network Function Virtualization (NFV), Capacity Planning & Deployment Optimization, Mobile Network Technologies and 5G Network Evolution.
Krishna Narayanaswamy
Founder & CTO, Netskope

Krishna Narayanaswamy founded Netskope in 2012. Netskope is the cloud app analytics and policy company that brings IT and the cloud together. Narayanaswamy is a highly regarded researcher in deep packet inspection, security and behavioral anomaly detection and leads Netskope's research efforts in data and threat protection.
Sarah Keller
Head of Global Technology Sourcing & Supply Chain, Uber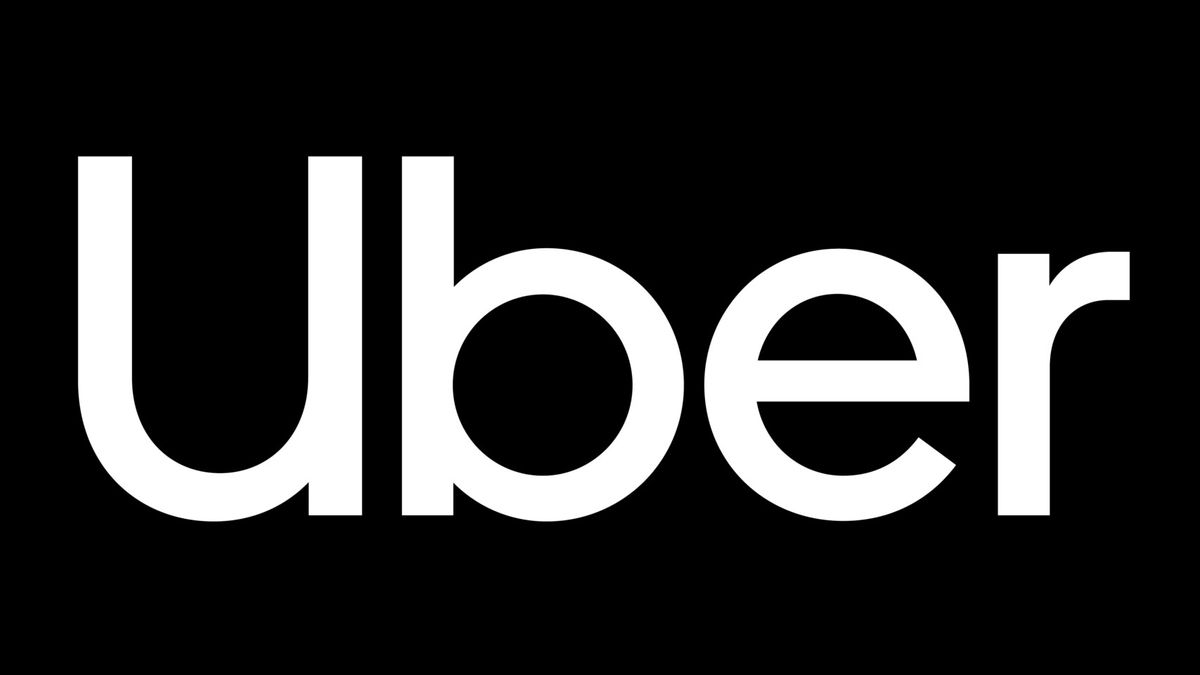 Sarah Keller is the Head of Global Technology Sourcing and Supply Chain at Uber and is responsible for strategic sourcing and supply chain activities for all Infrastructure, IT and custom Uber ODM products. An industry veteran with more than 15 years spent providing best in class leadership, Sarah has held numerous positions managing global hyperscale infrastructure, supply chain and supplier strategy.
Sakis Kitsopanidis
Acting CIO, Ford Motor Company

Athanasios (Sakis) Kitsopanidis has been at Ford for the last 26 years and is currently the acting CIO and is responsible for Ford's Technology and Software platform. As the head of the Technology & Software Platform, Kitsopanidis is currently overseeing Ford's Information Technology; Global Data, Insight, and Analytics; and Ford Business Services. He is also in charge of the Integrated Enterprise Resource Planning (ERP) program at Ford. A technology enthusiast, Kitsopanidis is supportive of the resiliency and diversity of the Internet. Kitsopanidis has a double Master's Degree–MBA from University of Warwick – Warwick Business School and Master Degree in Computer Science from University of Essex; and a Bachelor's Degree in Computer Science from University of Essex.